Ibec Academy | News and Emerging Trends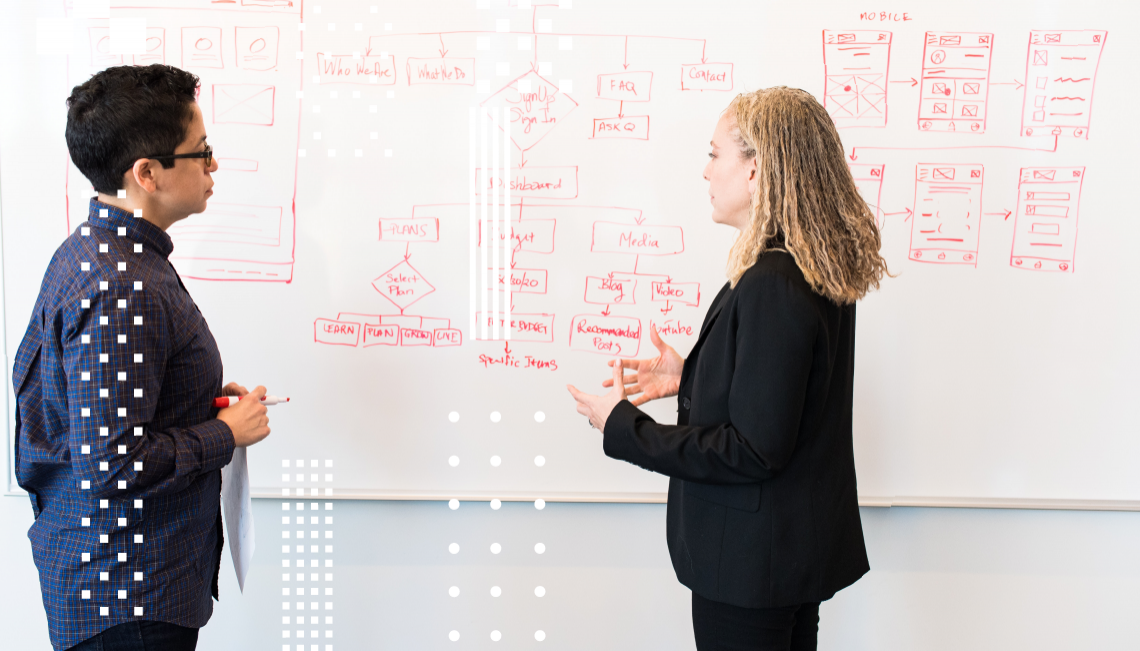 3 Questions to Address Change Management
12 Sep 2021
As the Global and the Irish economy begin to unfreeze, governments, businesses and employees are focusing on 3 questions: what changes will be kept? How did we get here? And by what means to can we move forward?
These questions are far-reaching in their scope and might seem daunting. Expert opinions are readily available – from journalist to philosophers, from civil servants to experts in change management. We have selected here some opinions that might support you and your organisation in addressing change management strategies stemming from our response to the threat of COVID-19.
Onora O'Neil, reporting for the Irish Times[1] brought to our attention how nostalgia will influence our assessments and alerts us that the "The "normality" we have now become used to has been exhilarating in some ways, but (as we now know) fragile in others"
A global answer to "What shall we keep?" is emerging: the changes that will be maintained must fit into the on-going discourse of A Green Evolution (or Revolution). The French philosopher Bruno Latour initiated these considerations in March, in an article first published[2] in AOC (https://aoc.media/) and now translated in over 20 languages. He highlights how "If everything has stopped, and all cards can be put on the table, they can be turned, selected, triaged, rejected for ever, or indeed, accelerated forwards"[3] . He concludes his article with 6 questions to be completed collectively as well as individually, promising an unpretentious answer to the complex question.
Bruno Latour's Questionnaire
What are some of the suspended activities you would like to see not coming back?

Describe why this activity seems to you to be noxious/superfluous/dangerous/incoherent and how its disappearance/putting on hold/ substitution might render other activities that you prefer easier/more coherent?

What kind of measures do you advocate so that workers/employees/agents/entrepreneurs, who can no longer continue in the activities that you have eliminated, are able to facilitate the transaction to other activities?

What are activities, now suspended, that you hope might develop/begin again or even be created from scratch?

Describe how this activity appears to be positive to you, and how it makes other activities easier/more harmonious/coherent that you prefer and can fight against those you judge to be inappropriate.

What kinds of measures do you advocate to help workers/employees/agents/entrepreneurs to acquire capacities/means/finances/instruments allowing for restarting /development/creation of this activity? Now find a way to compare your description with that of other participants. By tabling and then superimposing the answer, you should start to build up a picture composed of conflicting lines, controversies and oppositions.
Organisations are reflecting on how it has been possible to pivot so quickly and apply changes to our workdays which, if approached in "normal" times, would have taken months of planning, risk assessment and stakeholder buy-in strategies. Is Covid-19 an opportunity to reconsider the theories and best practices supporting Change Management Models?
An article published by Romy Hughe, chairman at Brightman, in April 2020[4] , summarises this test: even if there was no time for change management when responding to COVID-19, as organisations are considering how to move forward, time for change management must be given. Decisions made in crisis management have, by definition, a short-sighted view regarding impacts and needs. While it seems excessive to roll back to the past, appropriate management of significant organisational changes remain crucial, especially in measuring impact on sustainability, performance and motivation.
We have also now become more accustomed to terminologies like "e-learning" "blended learning" and "AI Learning". Malcom Gladwell reportedly suggested "This is a period where we can clarify what works and what doesn't in online learning,[5]
For organisations investing their Restart Funds, the appropriate choice of educational methods and tools are critical. Blended learning and in-person training have been habitually preferred because of the capability of a tutor to identify a leaner's individual need. E-learning and other forms of knowledge transfer, like webinars and know-how videos, provide cost effective and standardised generalist content which support procedurally driven education. The emergence of AI learning, where the learner responses are monitored and guide a virtual instructor in tailoring pace and content to individual needs, is further developing and possibly presenting suitable learning opportunities also in the workplace, particularly where technical subject matter expertise is required.
The future will be a mix of trusted past, recent present and projected future. David McWilliams in his weekly article in the Irish Times published Saturday 6th of June[6] reflects "In a crisis we stop thinking about the future and focus on the here-and-now. Tomorrow becomes today".
Samantha Magee, Ibec Academy Programme Facilitator