Ibec Academy | News and Emerging Trends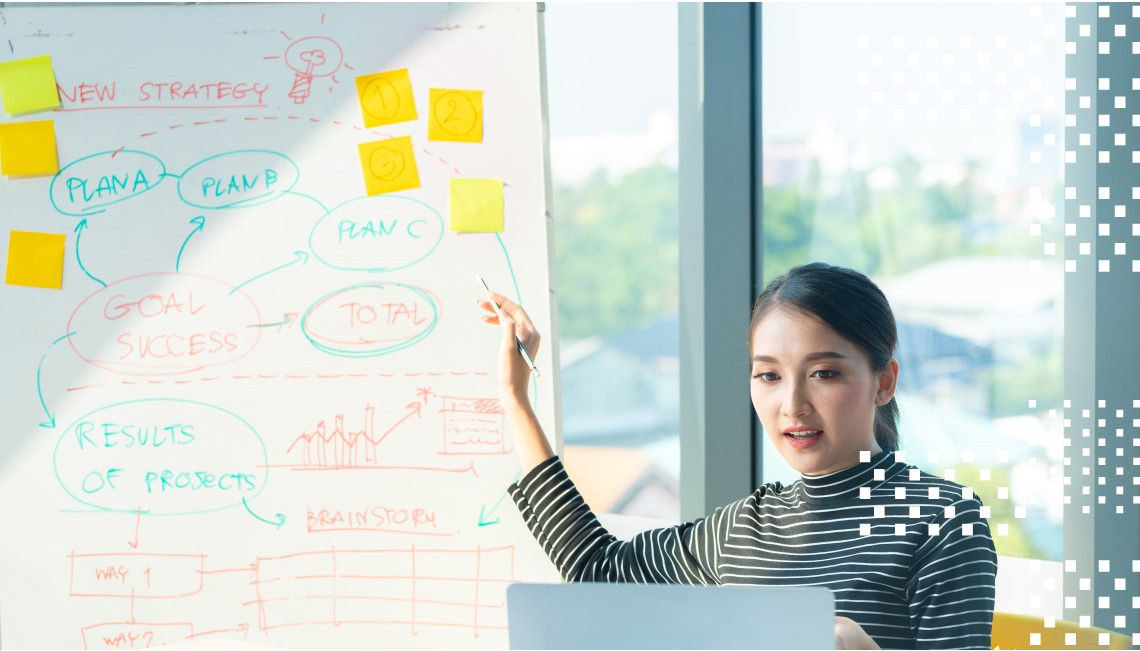 Learning to Learn in New Ways- A Core Competency for the Future
15 Sep 2021
The current Covid 19 pandemic has changed how we all work, live and interact with each other. Everyone has had to change, adapt and learn in new ways. How we look at the future and learn to lead ourselves and others now and in the months ahead, is something that we will all need to learn quickly. Organisations need people who can learn in new ways, innovate and demonstrate resilience. Learning to learn is a core competence now and for the years ahead. Those you have an openness to learning and developing new skills, will be best positioned to help build and grow their teams and organisations.
The Deloitte 2019 Global Human Capital Trends Report highlighted that there was a talent crisis and learning patterns needed to change in order to address this. In this report, 77% of those surveyed were leaning towards developing internal staff and growing their own talent as a way of driving the performance of the organisation overall. Also the cost of growing internal talent is one sixth of that of recruiting externally, so there is a financial benefit to this approach as well as the positive impact that internal promotions have on overall morale. At that time, they reported an 84% increase in up-skilling programmes to help their people to keep up with the learning they needed to perform at their best and to keep learning as a central part of the flow of their work. Finally they highlighted the need to design new learning experience platforms to enable change.
The key findings highlighted in this research are equally applicable now that our whole landscape has changed, as a result of the unprecedented crisis we faced in 2020. Developing the people you have now and ensuring learning is central to every role, is critical. This is particularly true when all of our roles have changed and are likely to be different in some way with the return to our offices in Autumn 2021. As we look towards the coming weeks and months, designing new learning experience platforms to enable change is something that is now the number one priority from this research. On line learning has now become central to the way we continue to work and grow, in order to equip our people with the opportunities to learn new skills, knowledge and ways of working at a distance.
 All our people will need support to develop these new skills, knowledge and behaviours. They will need to adapt to get the best from their teams, while also working to their own strengths. Now that people are working from home, learning is a way to focus on something positive while the current uncertainty surrounds us all. Now is also the time that your people need to be preparing for the new world of work, so that they are equipped to meet the challenges that the future holds. Studying, learning something new or gaining an accredited qualification is something positive for those learning new skills to take away from the months ahead. Also, while working from home, taking part in any learning experience gives people an opportunity to connect with each other and build new connections, where experiences are shared at each session together. When the world around us is changing so quickly with so much outside of our hands, taking on a course of study or learning some new skills, gives people a positive focus and something that is within their direct control.
 Managers in every organisation will need to develop a range of new competencies and IT skills to lead the way in our new world. They will need to show leadership and support for the teams they are now managing remotely, focusing on key business goals as well as building their own and their team's levels of resilience and wellbeing. A key challenge when leading teams that are wholly or partially remote, is to ensure the culture of the team and organisation is maintained and developed, while performance is managed and the team supported. Learning how best to do this with a particular team requires the manager to be open to listening to how the team responds and to learn what works well for the individual and the team overall. The future is unmapped and profoundly different from the past number of years, so having a mindset that is open to the opportunities and challenges ahead, will ensure leaders are learning new ways to get the best from themselves, their teams and ultimately, their organisations.
Jenny Hayes, Head of Ibec Academy